The Case for Businesses on TikTok
Should your brand be on TikTok?
The answer is probably yes.
TikTok is the fastest-growing app in social media. A global quarantine only drove more users to the app amidst more time at home and alone – 800 million in May of 2020 and growing.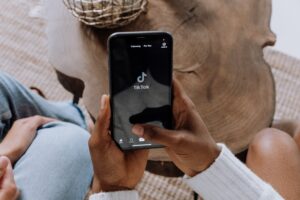 At Wiser Strategies we work with organizations in a wide variety of industries. Most of our clients are more B2B focused, which requires a different lens of marketing, especially on social media. But like all social media, TikTok is attracting a far more diverse audience than it once held.
Before you argue that, "of course TikTok is wildly popular for certain audiences but not for my brand,"  I've collected some of my favorite case examples of brands in all kinds of industries leveraging the extreme reach and power of TikTok.
What do businesses need to know about using TikTok?
Here's the key – make authentic content. That's the secret to all social media. Creating videos about an area you're an expert on, a place you frequent. TikTok has the greatest opportunity to go viral and has the incredible organic reach compared to all other platforms.
The other key – maximize TikTok for Business, the business and advertising tool. Just like Facebook, Instagram, SnapChat and the others, leveraging the massive audience already using the app with targeted ads is a must.
What are some brands using TikTok really well?
Chipotle gained over 1.4 million followers and 24 million likes
Gymshark launched a now billion-dollar business using TikTok influencers wearing their clothes while working out
Carnegie Center gained over 300,000 followers by posting museum tours and educational videos
Ad week creates industry-specific news segments for marketers
Here in Kentucky Galilean Home gained 175,000 followers who now send packages and donations to the ministry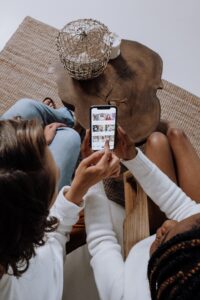 So what kind of content should your business post on TikTok?
Keep it light-hearted. TikTok is short, sweet and digestible. Making quick, engaging videos that can be shared and interacted with is helpful.
Experiment with clips and music – there's no one way to create this content so be open to testing and trying new ideas. You don't need a professional videographer either, just film on your phone and the app will help you put the clips together.
Some ways to get content together could be letting your team film, asking for user-generated content from your audience, influencer partnerships and creating advertisements.
Social Media is always changing.
Of course jumping on every new trend and media platform isn't a great idea, but being an early adapter of these new platforms pays off when used effectively. TikTok is just one of many emerging social media that will have a lasting impact on advertising and content.
Now, are you ready to talk about Clubhouse yet?