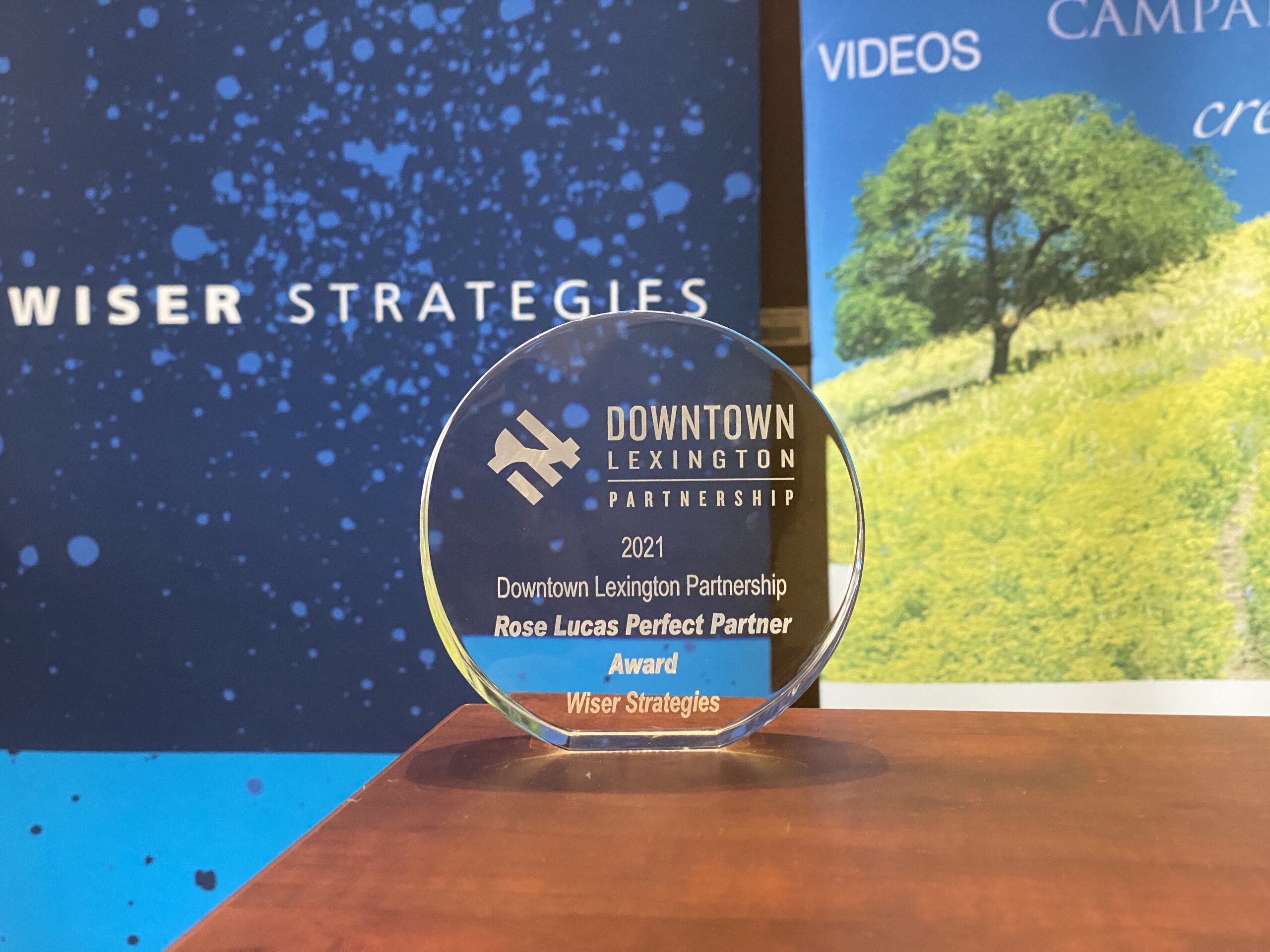 Wiser Strategies wins Downtown Lexington Partnership Rose Lucas Perfect Partner Award
May 25, 2022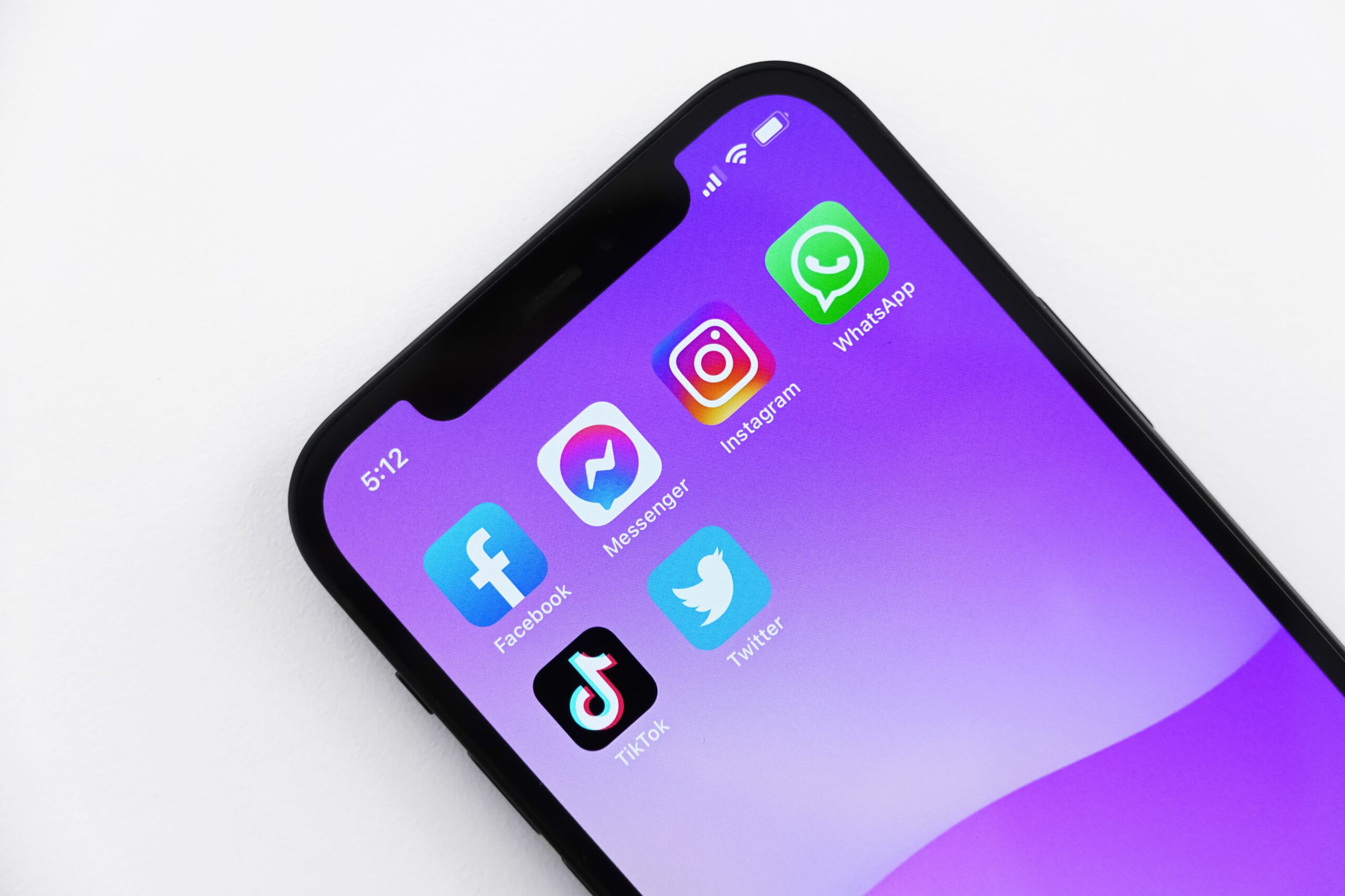 Protecting Your Image Online
June 8, 2022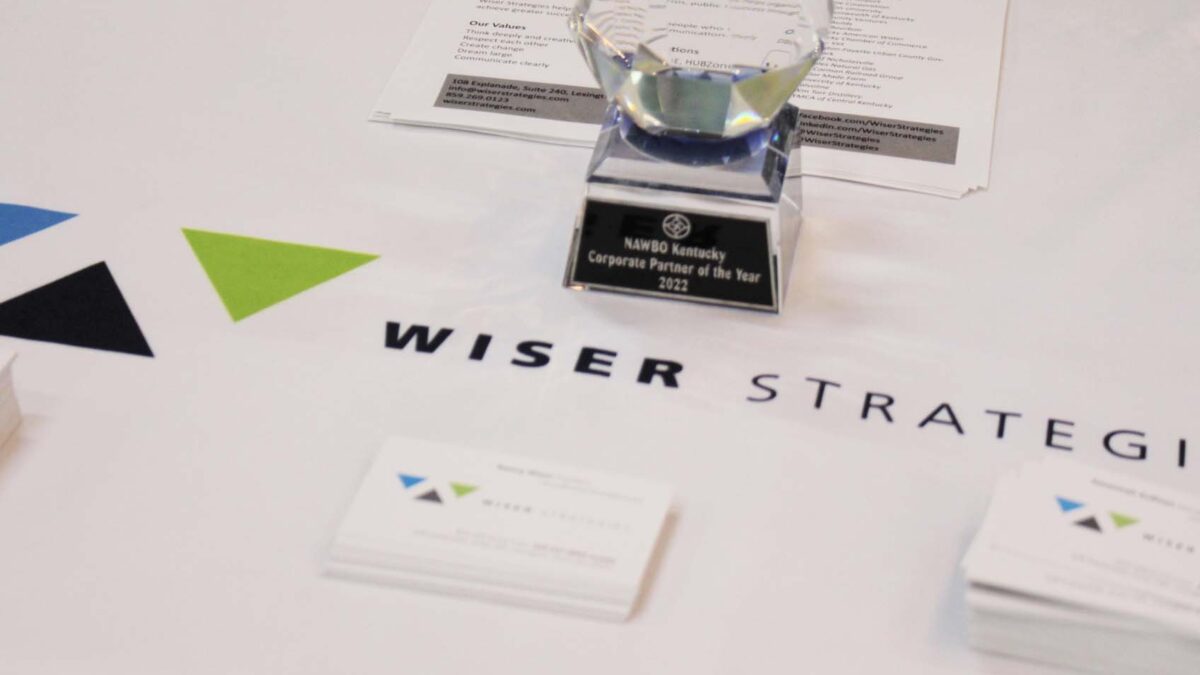 The National Association of Woman Business Owners (NAWBO) Kentucky hit a major milestone this year: 30 years of business in the Bluegrass. To celebrate this achievement, they honored women business owners from across Kentucky and southern Indiana at their Annual EPIC Awards luncheon.
The EPIC Award event is a time to gather as a group of businesswomen and acknowledge the amazing leaders throughout the state. NAWBO presented multiple awards at the EPIC event this year, and the winners for each award are in.
NAWBO Corporate Partner of the Year was awarded to Wiser Strategies, public relations and marketing firm in Lexington, KY. President and APR Nancy Wiser has worked with NAWBO on many projects, including the new NAWBO website and media relations efforts that made the EPIC event possible. View the new website here!
The NAWBO Kentucky EPIC Awards took place on Wednesday, May 18 at the Mellwood Arts Center in Louisville, Kentucky from 11:30 AM to 2:30 PM. For more information on NAWBO Kentucky and the annual EPIC Awards, click here.
The National Association of Women Business Owners (NAWBO) was founded in 1975 and is the unified voice of over 11 million women-owned businesses in America, representing the fastest-growing segment of the economy. NAWBO is the only dues-based organization representing the interests of all women entrepreneurs across all industries with local chapters across the US. NAWBO began its first chapter in the Bluegrass state 30 years ago, and NAWBO Kentucky is now a thriving organization with a vision for statewide growth.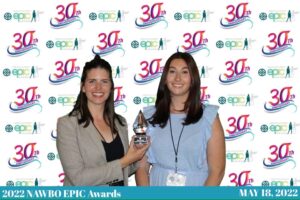 Savannah Sullivan, Manager of Strategic Communication, and Lindsey Brady, Writer and Content Manager, pose for a photo at the EPIC event.
Thank you to NAWBO and all leadership involved in this process. We are honored to receive the Corporate Partner of the Year award. Congratulations on 30 years and a successful event, here's to 30 more years of women in business in the Bluegrass!