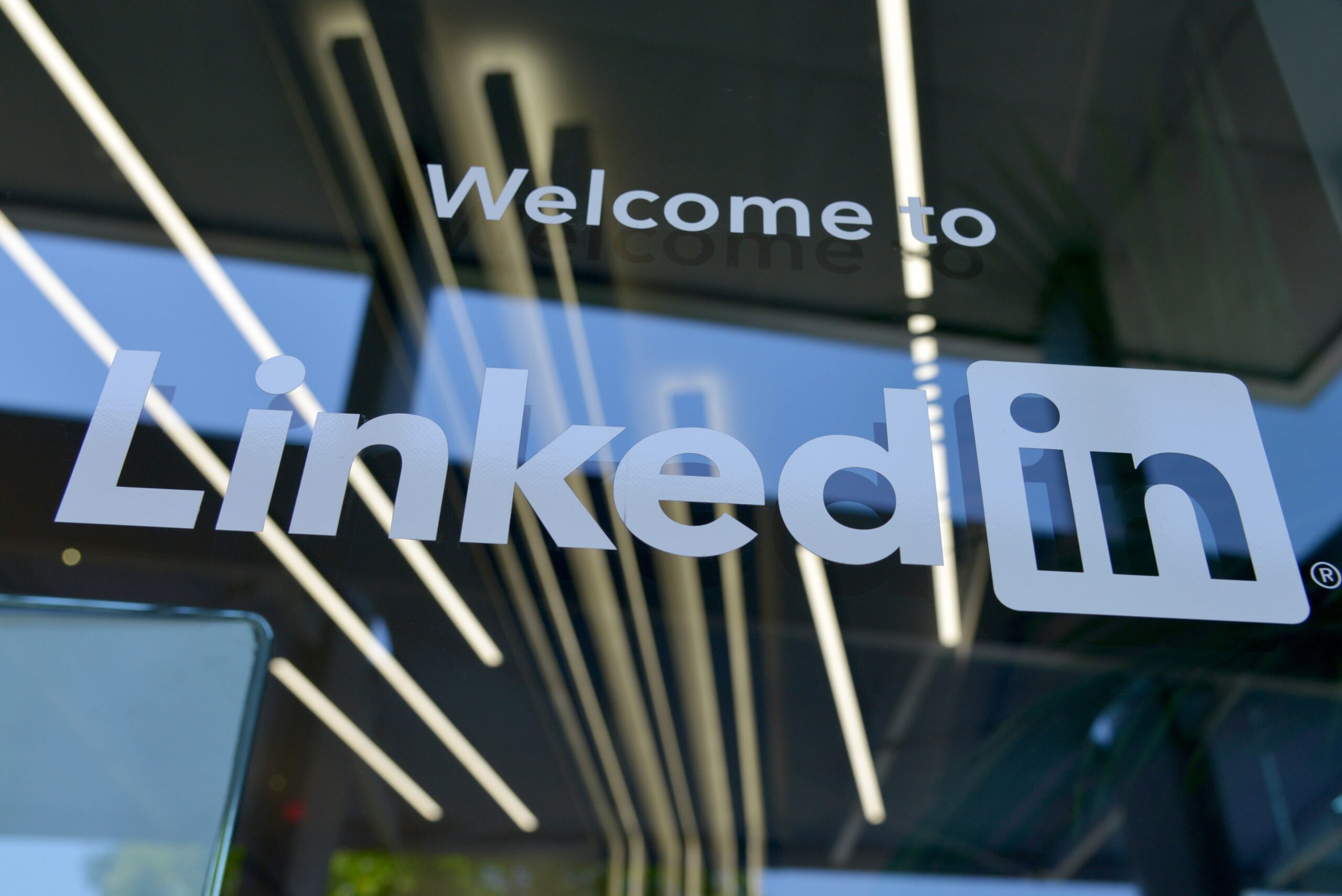 LinkedIn for Business
May 10, 2022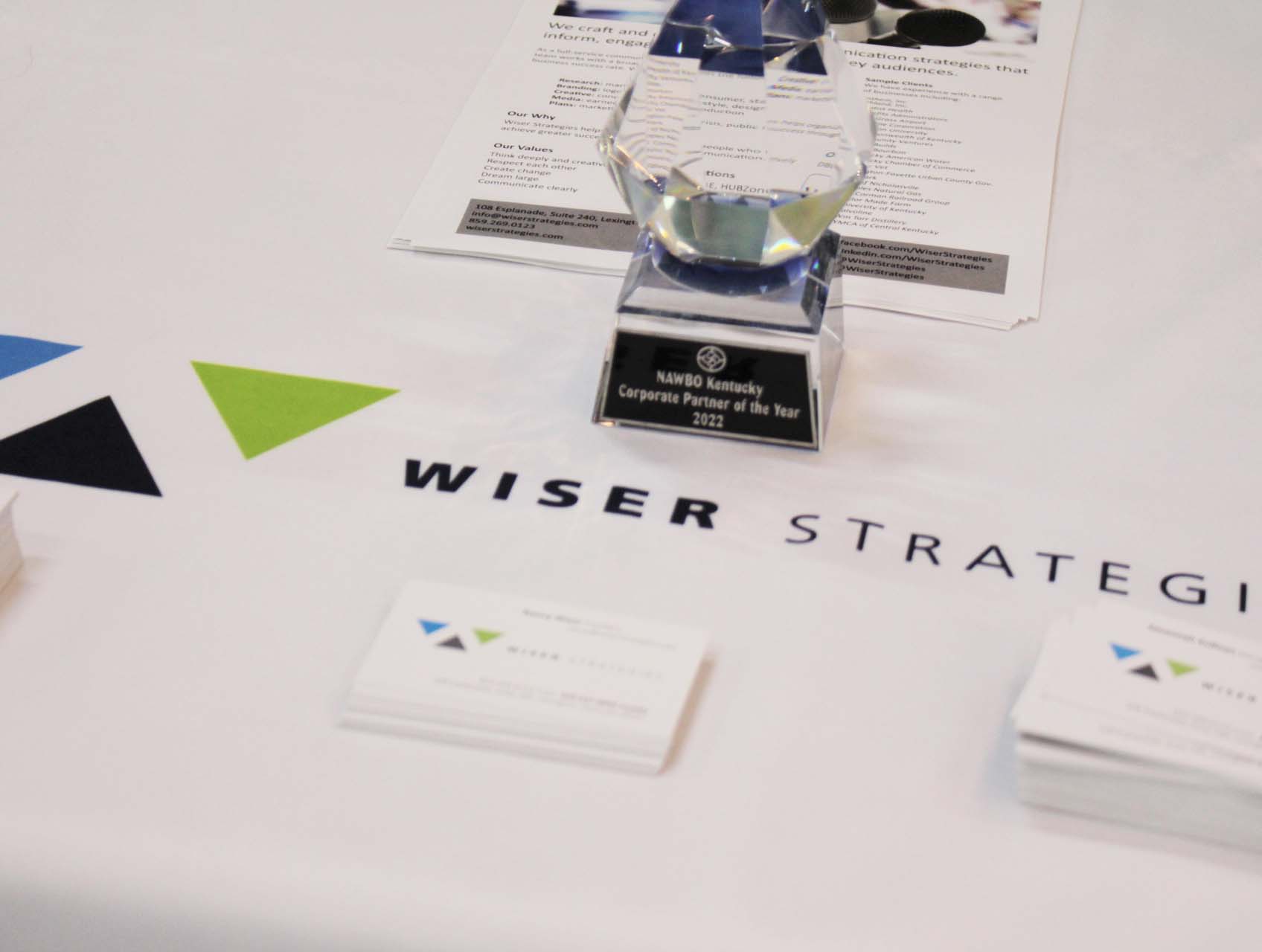 Wiser Strategies wins NAWBO Corporate Partner of the Year Award
May 25, 2022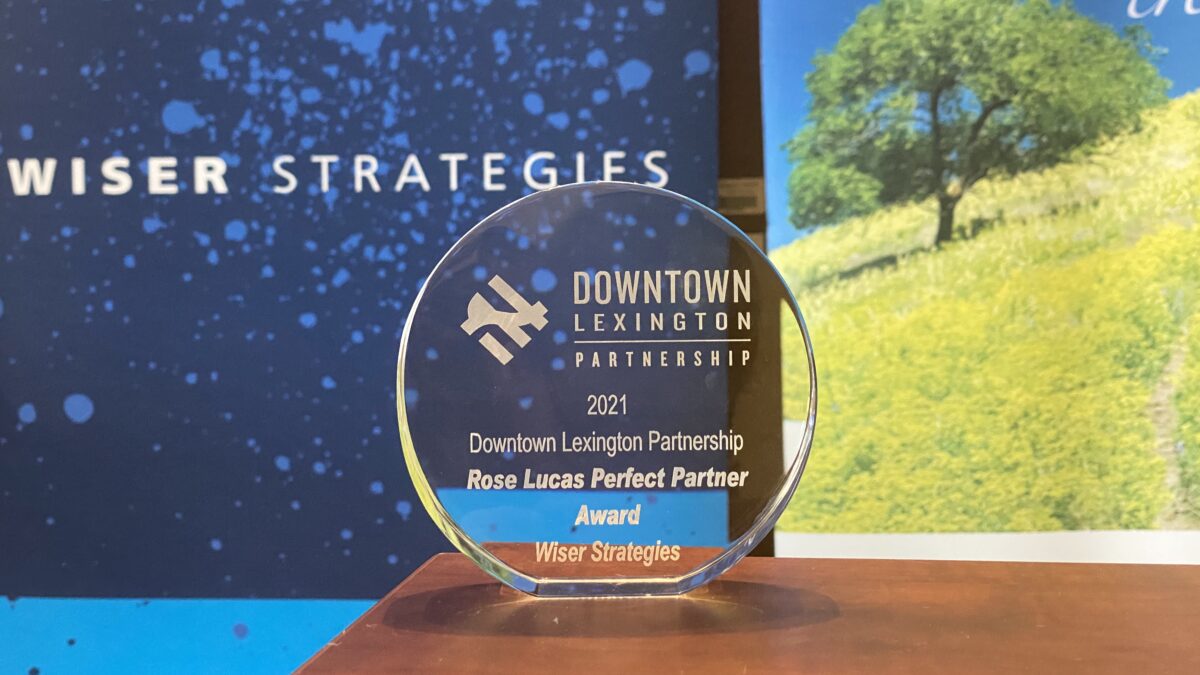 The Downtown Lexington Partnership (DLP) 2021 Annual Meeting & Awards of Excellence Luncheon, presented by Republic Bank, was hosted at the Hilton in downtown Lexington in late April. At this luncheon, DLP discussed and showcased their achievements and impact on the downtown landscape over the past year.
Multiple awards were given out, including the Urban Innovation, Landscape and Streetscape, Outstanding Individual, Smiley Pete, Leadership Achievement Awards, and more.
The Rose Lucas Perfect Partner Award was awarded to Nancy Wiser of Wiser Strategies, public relations and marketing firm located in downtown Lexington. This award highlights a person or organization that contributes greatly to the downtown Lexington mission.
Nancy Wiser, APR, President of Wiser Strategies, has served as a valuable connection between DLP and other leaders and members of the community, including the University of Kentucky and Creative Media of Kentucky.
Wiser Strategies has worked with DLP for years to better the downtown community and make Lexington the best place in the Bluegrass!
To view the Downtown Lexington Partnership Annual Report and more information on the awards given out, click here.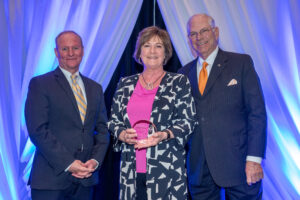 Nancy Wiser (middle) with the Rose Lucas Perfect Partner Award.
Photo Credit: Mahan Multimedia, Mark Mahan
Thank you to the Downtown Lexington Partnership and all members of the community involved in this process. We are honored to receive the Rose Lucas Perfect Partner Award. Congratulations on a successful event and a successful year, here's to many more years of partnership and creating the best downtown environment for all Lexington residents and visitors.