It takes 90 seconds for someone to decide if they like a brand or not according to the Decision Management Study. That's right, just a minute and a half for your consumer to judge your business, products and services.
This means there's a lot at stake when you develop a logo and branded material for your organization.
Color is an extremely powerful tool in communicating your message, mission and values. Without words, colors can evoke feelings, emotions and value so it's important to think about when designing your brand.
So, what should you think about when choosing colors for your brand?
When we asked three highly-experienced creative directors based in Central Kentucky about branding, they all mentioned the importance of making the logo color an accurate reflection of the organization or business.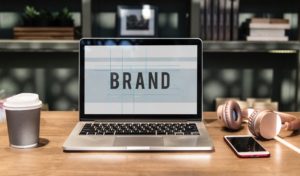 Trish Noe said, "You must ask yourself how the logo will be used and who your audience is, of course. But most importantly it must be selected objectively with the brand's integrity in mind, without personal bias."
In the era of social media trends and short attention spans, how do you make a mark that lasts?
Social media has changed the game of branding, and it's easy to get caught up in the latest trend. But something that is cool today may go out of style as quickly as tomorrow.
Ron N. Gilbert said, "As designers, following color and style 'forecasts' for logos, branding, and communications is doing the client a disservice."
It's clear to see that most of the largest and long-lasting organizations have had the same classic logo throughout their time.
"Do your homework regarding the client. Deliver what is appropriate for her business, not a design influenced by current mania. Unless you just really want your work and her image to be dated as soon as next year," said Gilbert.
Use color to connect with your specific audience and represent who you are
Jim Gaddis said, "I prefer to look at colors and color families that the client or I like or that have history and tend to have advantageous associations; meaning colors that are sensible for an industry and communicate quickly or that are symbolic for that particular company."
Color creates the recognizable component of a brand. Think about some of the most iconic brands and you can probably identify them without seeing their complete logo. Which are your favorites?
Take a look at our list of color associations and some examples of them in brands

Red – Passion, Excitement, Energy or Danger, Anger, Violence
McDonalds, Coca-Cola, Red Cross, Target
Orange – Adventurous, Youthful, Fresh, Energy or Caution
Home Depot, Etsy, Fanta
Yellow – Optimistic, Cheerful, Playful, Happy
Best Buy, SnapChat, Caterpillar,
Green – Natural, Growth, Organic, Wealth, Luck or Envy
Animal Planet, Spotify, Starbucks, John Deer, Tropicana
Blue– Calming, Logical, Trustworthy, Wisdom, Refreshing or Depressed, Sad
Kroger, American Express, Facebook, GE, Lowes, PayPal, Oreo, IBM, GM, Intel, Chase
Purple– Royalty, Mysterious, Creative
Hallmark, Yahoo, Cadbury, Taco Bell
Brown– Wholesome, Organic, Simple, Ruggedness, Reliability
M&M, Hershey, UPS, Cracker Barrel, A&W, Cotton
Pink– Sweet, Sentimental, Romantic, Exciting and Gentle
VS, Baskin Robbins, Barbie, Cosmo, Lyft, Benefit, T-Mobile
White– Purity, Simple, Minimalism, Sincerity, Luxury
Black– Sophisticated, Formal, Luxurious, Elegance, Sleek or Sorrow, Mystery
Black and White Logos: Bentley, Nike, Chanel, Apple, Uber, Coach, Prada, Louis Vuitton
Multicolor– Variety, Inclusive
Google, Slack, Instagram, NBC, eBay