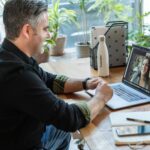 In The Weeds: Personal Branding
November 20, 2023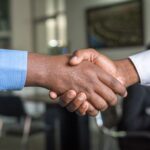 The Voice of Trust: The Vital Role of Client Testimonials
November 29, 2023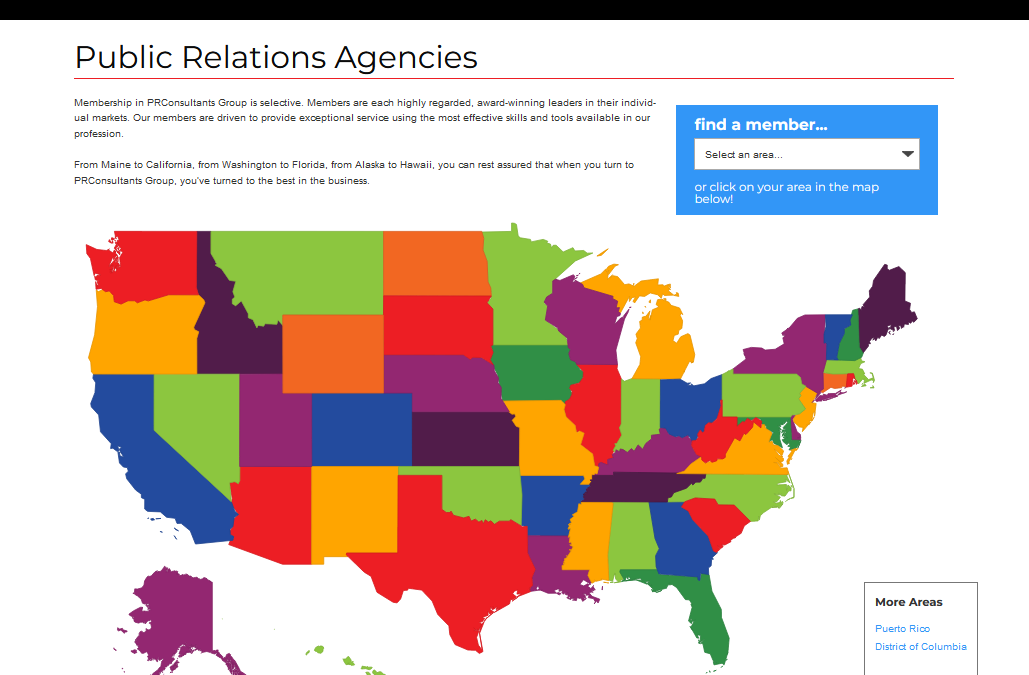 We're pleased to announce Wiser Strategies, represented by founder and president Nancy Wiser, accepted an exclusive invitation from PR Consultants Group to be the statewide agency member for Kentucky. The firm now has a formal, national network for teaming on public relations and marketing client services. Below is the release from PRCG:
PR Consultants Group (PRCG), a national network of independent public relations firms with top-tier professionals, is proud to announce the addition of four of its newest members.
"We're proud to share we have added four new members to our organization," said Tony Vann of Monkey Works Creative and president of the exclusive nationwide network of 50 public relations professionals. "If your organization is looking for smart advice on public relations from experts who are trustworthy, knowledgeable and enthusiastic, you can find them here."
Members from across the network execute projects for a bevy of national and international brands focusing on strategic planning and creative execution in media relations, social media communications, promotions, crisis communications, event development & management, and much more. Due to their unique 'network' business model, PRCG offers clients competitive rates in exchange for full-service agency benefits. The newest members include:
Matt Cookson – Cookson Communications, Bedford, New Hampshire
Cookson is a seasoned professional with more than 30 years of experience in the private sector, higher education and government leadership. Founded in 2010, the company collaborates with clients to deliver impactful communication, marketing, branding, design and consulting strategies. Cookson's background includes senior roles at leading institutions such as the University of Connecticut and the University System of New Hampshire, where he served as associate vice chancellor of external relations. He also gained valuable experience in the private sector and state government, holding positions with PC Connection and serving as a legislative director in the New Hampshire Department of Health and Human Services. He is recognized as a prominent figure in New Hampshire's business landscape, currently chairing the Greater Manchester Chamber and vice-chairing the Northeast Delta Dental board. He was named among the top 200 business leaders by NH Business Review in 2019 and 2022.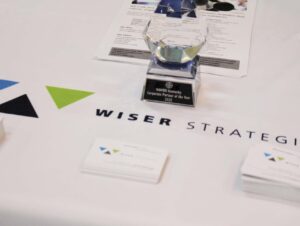 Nancy Wiser, APR, Fellow PRSA – Wiser Strategies, Lexington, Kentucky
Nancy Wiser is an experienced public relations expert and president of Wiser Strategies. She has more than three decades of experience and is known for her strategic communication skills and expertise in media relations. Wiser has a track record of success with high-profile clients, including Anthem, Valvoline and the University of Kentucky. Throughout her career, she has held leadership positions in the Public Relations Society of America (PRSA) and received numerous accolades for her contributions to the field. She is a member of PRSA's College of Fellows, the Counselors Academy and was inducted into the Thoroughbred Chapter's Hall of Fame. Wiser is a board member of Lexington Center Corporation, which oversees the Central Bank Center, Rupp Arena, Triangle Park and The Opera House. She is a past chair of the Lexington-Fayette Urban County Airport Board and has served multiple terms on Commerce Lexington's Board of Directors.
Dianne Danowski-Smith, APR, Fellow PRSA – Publix Northwest PR + PA, Beaverton, Oregon
Dianne Danowski Smith, APR, Fellow PRSA, has three decades' experience in the implementation and management of award-winning initiatives in public relations, public affairs, crisis communications, strategic marketing, corporate communications and reputation management through her work at her firm, Publix Northwest PR + PA. Working at the table with large/medium/small companies, firms and organizations, she drives results in advocacy, community relations and programming, executive counsel/coaching, crisis communications, media relations and training, issues management and ally development, litigation support, strategic counsel and tactical implementation.
Meagan (Meag) Shaffer – Kel & Partners, Boston, Massachusetts
Meag Shaffer is president of Kel & Partners, the anti-agency agency for public relations and social media. In her role, she serves as strategic lead for all public relations, social media and blog clients, and as a consultant for client executive teams. Meag has spent 15 of her 22 career years at Kel & Partners (starting as a PR account manager), where she has built smart PR, social media and blog strategies for dozens of clients across a variety of industries, from retail to CPG, cloud storage to cannabis, early-stage app startups to celebrities and companies filing an IPO. She believes firmly in the power of experimental testing, evaluating and adjusting and loves applying cross-industry learnings to her clients' strategies to fuel success.
About PR PRConsultants Group
Founded in 2000, PRConsultants Group boasts senior-level public relations and marketing consultants representing top markets in the United States. PRCG is an exclusive nationwide network of 50 highly regarded, award-winning senior-level public relations and communications consultants working in all major U.S. markets. Members of the selective organization are each highly regarded, award-winning leaders in their individual markets, driven to provide exceptional service using the most effective skills and tools available in the profession. Their unique collaborative philosophy allows members to work together and separately on projects, offering "boots on the ground" experience in their local markets to clients' regional and national public relations initiatives. Information on PRCG can be found at www.prconsultantsgroup.com; Facebook https://www.facebook.com/PRCGroup/; Twitter @prcgroup; or LinkedIn https://www.linkedin.com/company/prconsultants-group/.
MEDIA CONTACTS:
Todd Smith
615.202.7944
[email protected]
Brian Knox
414.870.6581
[email protected]