by Nick and Trish
Graphic design is living, breathing, and ever-changing Like fashion, we see new graphic design trends emerge year after year. Like a classic trench coat, some graphic design trends become staple pieces to always incorporate and never go out of style. While other fads fade with time. The idea behind tracking each of these trends is to stay current, fresh, and appealing to users.
After ringing in the New Year, our graphic design team had an interesting conversation about where design is going, where it has been, and what trends we expect to see in 2015.
Design Over Time
One of our lead designers, Trish, gave me insight into how design has changed over time. At the end of the 80s design was a bold, minimal aesthetic that differentiated good from uninspired design. Finely crafted messaging, original photography, refined typography and white space were key elements. Designers had mastered their trade and were working strategically, and succinctly, keeping their clients' goals and the end user's experience in mind, mostly in the form of print material.
Then the computer replaced drafting boards, stat cameras and xacto blades, leading to an art for art's sake, eye-candy type of aesthetic. Visual clutter emerged from overuse of the latest software tricks, no matter the project or target audience, and was produced by a growing number of people without formal design training. Websites became popular and viewed as a window to current design. The capabilities and limitations of software drove the look and feel of the trends.
The recent trend, however, is a shift toward more authentic and simpler design. The computer is used more as partner than driver of design, supporting more strategic thinking behind work. The look of digital interfaces is being streamlined and the end user's experience, while always kept in mind, is now driving a renewed minimal aesthetic.
2015 Trends
We saw some of these trends begin in 2014, but really expect them to take hold and develop over the next year.
Everything will continue to become flattered. In 2014 we saw bevels and heavy shadows being used less. Designers stopped trying to mimic real life, three-dimensional objects and started designing two-dimensional graphics using bright colors, gradients, and minimal shadowing. Trish believes that this trend is more approachable and honest in feel.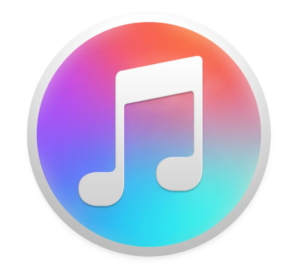 Large photos are taking over the digital canvas. These oversized images are serving as backgrounds to welcome and emotionally connect with users. I connect with a website if at first glance I see a beautiful image that captures who the brand is and what they do.
Large, oversized text is also going to be a big trend this year. We will see graphics showing off fun fonts creating beautiful typographic websites and designs. Not all fonts have to be from the same family or close to the same style. The typography must have the same treatment to bring cohesion to the design.
Who knows what will be on trend by the end of the year, but we are excited to see where it will take us. The philosophy all Wiser Strategies designers share is that design is determined by the client's needs and their target audience. It is important to create a cohesive design that will not only be visually appealing to our clients, but also provide a platform that is easy to use for their target audiences.