Recently, our country has faced several national crises in a variety of forms. Since we live in the age of technology and social media, we respond differently than ever before. With a platform that allows anyone to contribute a message like social media, it's important for brands to think about where they fit in.
A tragedy is not a time for brands to capitalize on social media traffic. It's important to carefully evaluate the timing and necessity of your posts when people are turning to social media for news, information, and updates. Cluttering timelines with promotional posts will not only get in the way of important messaging online but could also turn people away from your brand.
When creating messages for social media after national crises, step back and assess where your brand stands by asking: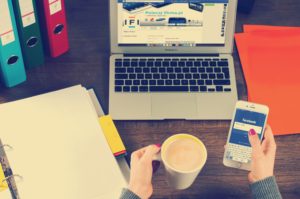 Is this social media post genuine?
Sending condolences or sharing support is not a bad thing and can be a sign of solidarity with your audience and the affected public. However, using the highly searched hashtag or social media platforms to simply get your name in the game is abusing your power as a brand.
A simple message with attention to the issue can be a great use of social media. However, only as long as it's about something bigger than your personal brand promotion. Several brands opted to post their messages of sympathy and support using the Vegas Strong hashtag:
The City of Las Vegas posted to thank the country for support.
The NHL team in Las Vegas posted about their game where no advertisements would be displayed.
Is it relevant?
When crafting your message, consider its relevance. The first thing expert marketers warn brands of during crises is to turn off scheduled posts. Widely-used social media scheduling platforms are easy to forget about and will make it seem like your brand isn't focused or concerned with the issues at hand. Forgetting about a promotional tweet or an enthusiastic post will make your brand look insensitive.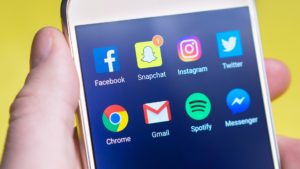 The NRA received backlash when they posted a tweet before learning about the Colorado tragedy which seemed unaware and insincere. Any message you post should convey an understanding of the crisis' magnitude and severity.
Are we close to the issue?
When a national tragedy occurs, proximity is important. If your organization is a staple of the affected community, silent social media makes it look like you don't care. It's important to show support for the environment you operate in, especially when it's hurting.
One of the powers of social media is its ability to bring immediate help and support. Think about what your brand has to offer whether that's financial aid or physical volunteers. We saw many brands rally around victims of the recent hurricanes by offering their services.
Uber gave free rides to shelters and hospitals.
Walmart donated money and items to affected communities.
Social media can be useful in showing your brand's support for a community or helpfully contributing after a crisis. Taking a step back from your regular use of social media after something so tragic is a good way of allowing your audience to focus on the important issues unfolding.