Written by: Fenia Antimisiaris, UK Graphic Design Student, Fall 2022 Intern
Graphic design is the art of combining design and text in order to communicate a message to a target audience. This could be a flyer you see on the street, your business card, an advertising social media post, or even a packaging design on the milk you buy at the store. Passing a message through an image with little text is a very powerful tool.
When creating digital artwork, there are many principles to follow and quite a few things to consider. Some of them include:
Hierarchy is the order and special emphasis on visual elements. Are the eyes of viewers drawn to the information and areas you want them to focus on? This can be accomplished by scaling up the most important elements, placing them higher on the artboard, or using display or bolder typefaces.
Color is a powerful principle that, if used correctly, can make your artwork stand out. It can be used to emphasize certain words, create effects, or even reference a certain time period. However, the overuse of color can be distracting, or even tiring for readers. Balance is key.
Balance is the main principle of a successful design. Leaving breathing room, also known as negative space, or using symmetry to your advantage can be ways to achieve a balanced result.
Here is an example I have created that makes great use of the design principles: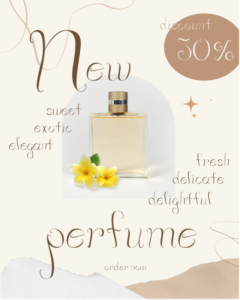 Fenia Antimisiaris, 2022
Typography
"Typography is what language looks like." – Ellen Lupton
Choosing the correct typeface for every instance is a crucial part of the design process. A typeface can either elevate your artwork or make the work distracting and illegible to the public eye.
What is the mood you want to convey through your project? Are you going for a more friendly, fun, and warm feel, or are you aiming for a more professional, serious, and classic look?
A successful typeface choice will attract readers and pass the message you are aiming for.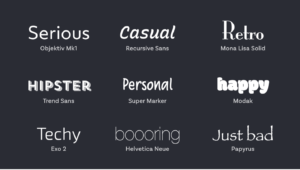 pimpmytype.com