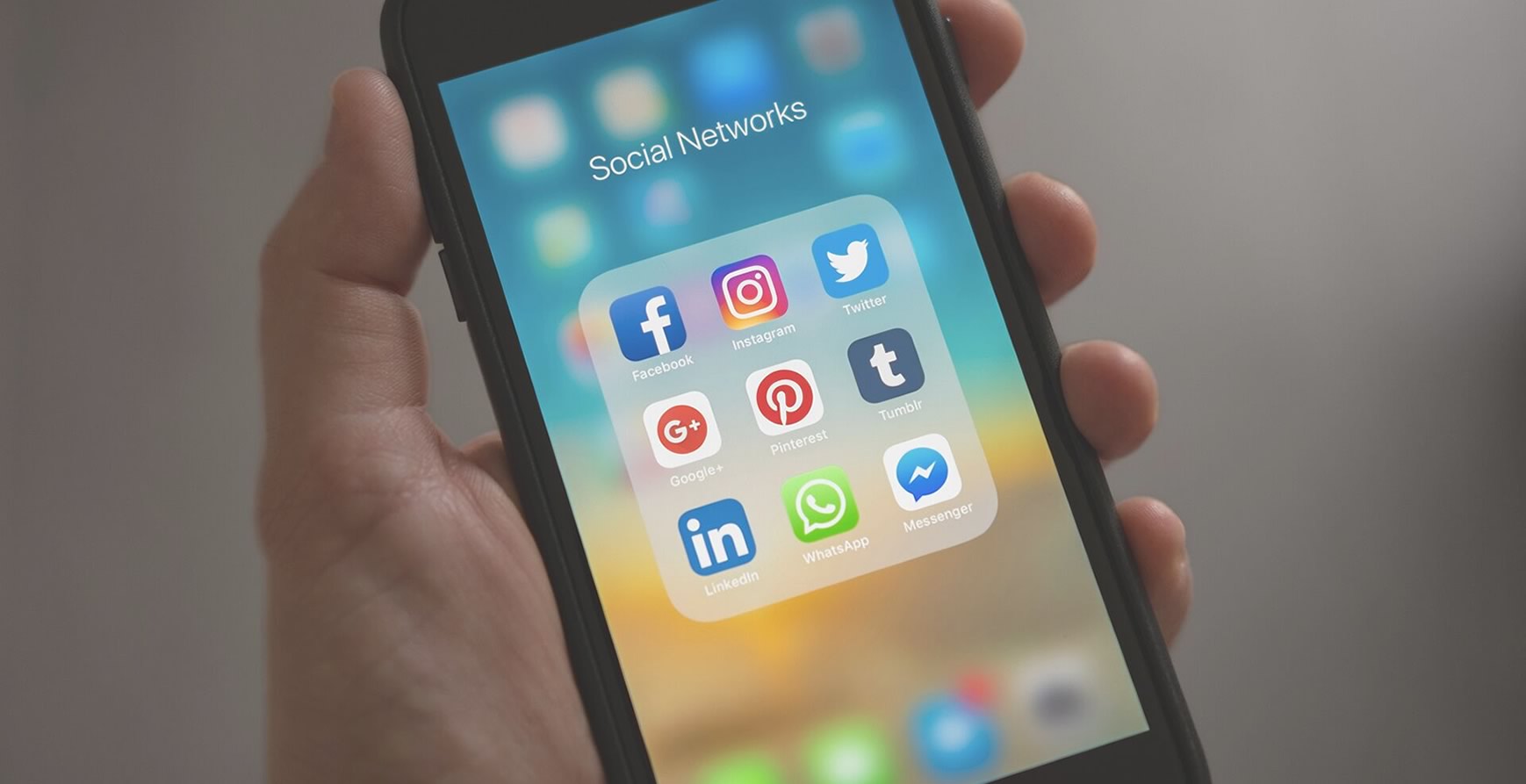 Social Media for your Business
November 12, 2019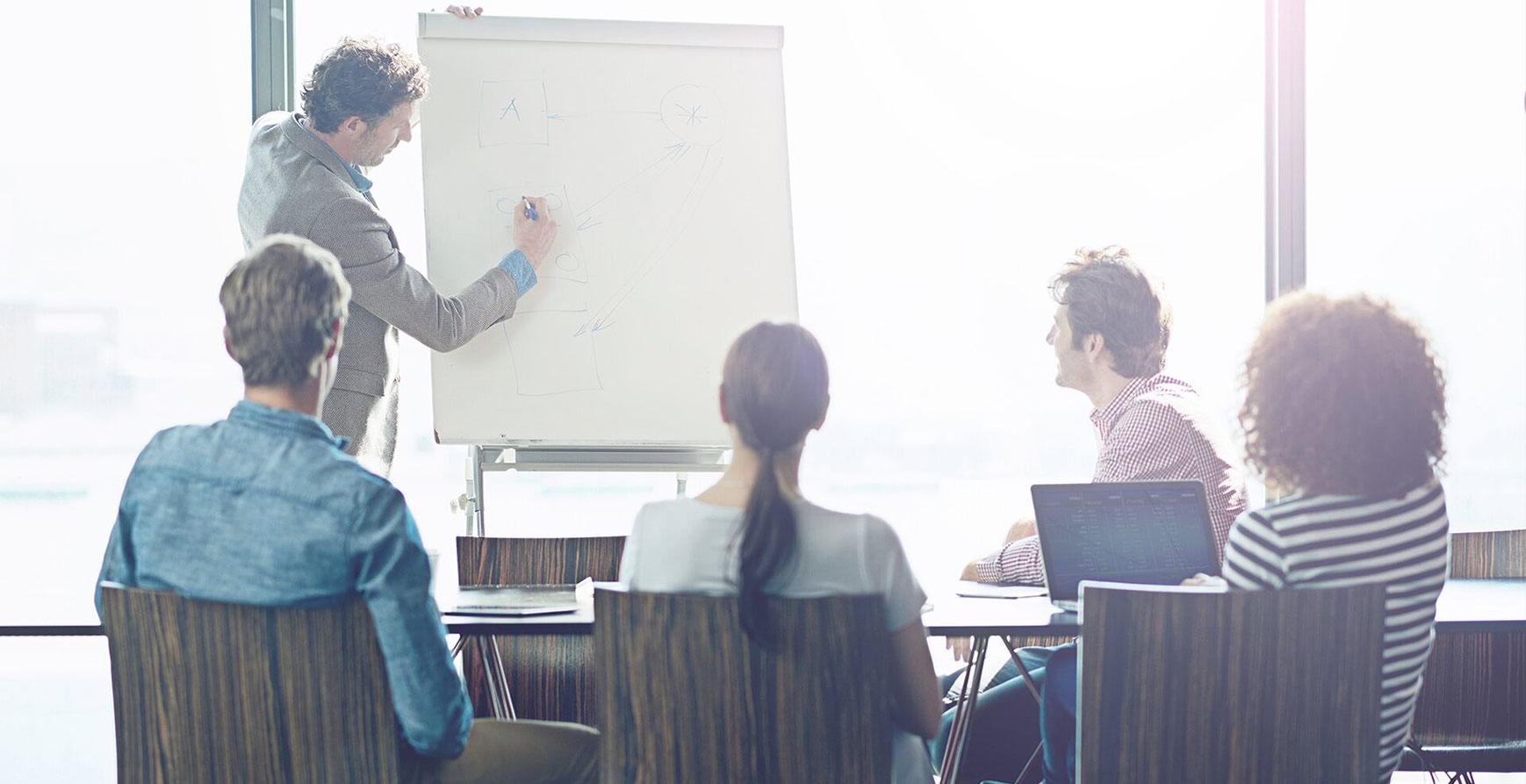 New Podcast: What are focus groups & how are they used?
March 12, 2020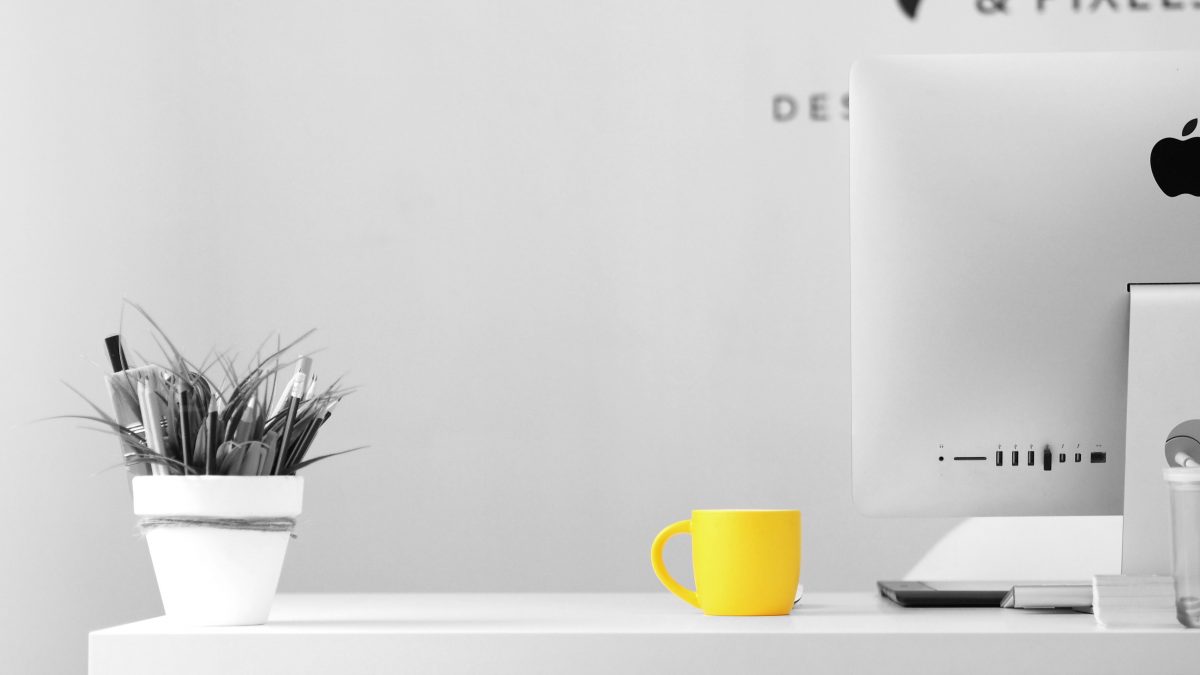 "You did NOT just do that!"
Have you ever been in a situation that found you either a) uttering that phrase silently to yourself or b) exclaiming it to a colleague?  Embarrassing, right?  Almost everyone has committed a business blooper (or ten) which could have been easily avoided with a little planning and consideration.  Read on for some vital tips and tricks to avoid further faux pas in business etiquette and communication.
Correspondence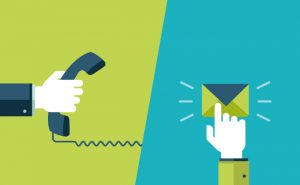 Email
It is recommended that all emails be responded to within 24 hours to assure senders that their concerns are being heard and their needs attended to.  When dealing with customers, if their concerns are negative or powerfully expressed, a phone call may be a more appropriate response than a return email.  A call implies you consider the matter too important for an electronic response and just hearing a human voice can help clients feel respected.  In addition to timely and appropriate responses, here are some rules of engagement to help ensure smooth email communication:
Send only clear and concise emails. Stick to the subject and ask for what you need.
Use a meaningful subject line. Never leave the subject line blank; not only does it risk being flagged as spam, but it also chances being overlooked.  A subject line that accurately reflects the contents of the email encourages the quickest response.
Avoid extravagant formatting. Professionally-formatted emails should not contain multicolored fonts or pictures for backgrounds, which may bog down the size of the message, rendering the recipient unable to open them or waiting a long time to do so.
Use 'Out-of-Office' reply tools. Whether or not you'll be in a position to check your email while not at work, let senders know when they can expect a response.
Don't abuse the use of 'High–Priority' flags. Use sparingly or else recipients will become conditioned to ignore it.
Consider carefully before using 'Reply All.' Who is the subject and do they need to read your reply?  Ask yourself these questions before replying to all senders/recipients.
Separate business and personal email accounts. Unless it's an emergency or extenuating circumstance, never use your business email for personal correspondence.  This allows you to prioritize your emails and keep unrelated personal messages out of your business network.
Be sensitive and accessible. Never use email to terminate a relationship or contract.  Always include a signature line that provides alternative ways to contact you.
Phone
Returning phone calls used to be considered a common business courtesy, but modern technology begs the question:  What if you miss the call and the caller doesn't leave a voicemail?  Waiting for a text directive might be ok in personal communication, but in business, it is best practice to return the missed call as quickly as possible.  Sometimes the caller will have already sent an email to deliver the message, in which case it is appropriate to bypass a return call and simply respond.  In situations where a message has been left, always return phone calls if a return call has been promised or requested.  If a time frame was given the recipient must make every attempt to return the call as quickly as possible within that framework.  In addition to timely and appropriate responses, here are some rules of engagement to help ensure smooth phone communication:
Introduce yourself. Even with caller ID, don't jump into a conversation; remind the person you're calling who you are and why you're reaching out.
Speak clearly. Enunciation is key when you don't have body language cues to pick up on.  Speak slowly so that the other person can understand you.
Listen to requests. Set aside other tasks and actively listen to the caller.  Ask follow-up questions for clarification to show that you're engaged in the conversation.
Make the kind of call you'd like to receive. Apply the Golden Rule by making easy, friendly conversation that accomplishes goals for both parties.
Leave succinct voicemails. Make it short and sweet, being sure to include your contact information and a quick indicator of why you're calling.
DON'T: Answer the phone too casually, leave people on hold for a long time, talk with your mouth full, use slang, or speak too loudly.  In the absence of private offices, be considerate of your volume and those using your shared workspace.
Bottom line:  Be flexible and adhere to the form of communication your clients prefer.  If your office or company uses an advanced technology or app that the client must partake in, keep in mind that they likely have not been exposed to it, and offer to coach them in best practices.
Meals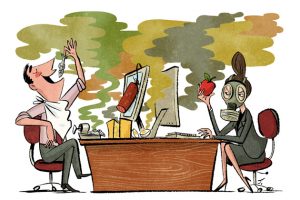 Raise your hand if you've ever walked into an office kitchen and seen a sign above the sink that says, "Your mama doesn't live here.  Clean up after yourself!"  Believe it or not, lunch in the office doesn't have to be so passive-aggressive, nor do business dinners have to bring on an anxiety attack.  Follow these helpful hints for meaningful and mellow mealtimes:
In the Office
Don't eat at your desk. Slurping drinks and spreading food residue should be saved for the break room, kitchen, or other common areas where business is not being conducted.
Avoid microwaving or eating stinky foods. Be considerate of your coworkers.  If you wouldn't want to smell reheated salmon all day, the likelihood is that they won't either, and the odor will linger long after the food is gone.  Similarly, consider keeping a toothbrush at work if you have a penchant for strong seasonings, such as garlic or onions.
Appliances:

If you use the last coffee in the pot, refill it for the next person.
Clean up after yourself. If your spaghetti splatters all over the microwave or your crumbs cover the toaster, wipe them down for the next person.
Manage the refrigerator. Don't hog all the space or let perishable foods linger – put only what you intend to eat that day in the fridge – and never EVER consume something with someone else's name clearly written on it.
At a Restaurant
Shake hands with and introduce yourself to everyone at the table before the meal, if possible.
Relax and be yourself. If necessary, eat something light prior to the meal; that way you won't be as hungry, allowing you to focus more on conversation than food or obsessing over etiquette.
Always put a napkin on your lap.
Order foods that are easy to eat and avoid dishes with a messy reputation, such as spaghetti or a greasy burger.
Follow your host's lead when it comes to ordering an alcoholic beverage. If you choose to drink, limit yourself to one beer or glass of wine.
Don't take calls.
Let the client/employer guide the conversation.
Mind your posture. About 80% of communication is expressed with body language.
Save the heavy conversation for mealtime and make light conversation prior.
Don't argue over the check or offer to pay the tip; the host who invited you must take care of both. Be sure to kindly thank them for the meal, shake hands before you leave, and maintain good eye contact.
Hygiene & Appearance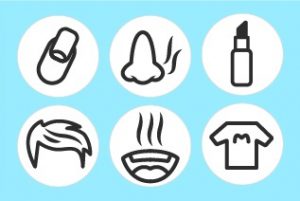 Hygiene is so important in the workplace, especially when personal space is limited and team meetings are mandatory.  Because 'cleanliness' means something different to everyone, not to mention the cultural considerations, check out these standards as defined by industry professionals:
Always use deodorant. If you a person who perspires heavily, keep an extra blouse or shirt in your office so you can freshen up as needed, especially before an important meeting or presentation.
Avoid over-scenting with cologne or perfume, which can often be as unpleasant as body odor. Keep in mind that your colleagues and clients may be hypersensitive to certain allergens or smells.
Be presentable at all times. This means showering regularly and maintaining an appearance that adheres to company standards, especially as it pertains to attire, hairstyles, and visible tattoos.  When in doubt, consult your immediate supervisor or HR.
Smoking:

Do so as infrequently as possible and always adhere to company policies regarding quantity and duration of breaks.
Move well away from the building. Smoke travels and intake vents will invariably carry it right back inside.
Use breath mints or chewing gum after each cigarette. If you're conducting a face-to-face meeting, brush your teeth.  Smokers' breath can be very off-putting to non-smokers.
Extinguish your cigarette in an appropriate receptacle. If one isn't provided, dispose of the butt in a safe and discreet manner.
Non-smokers: Show some tolerance and consideration.  Many smokers would like to quit but cannot.  Avoid rubbing it in or complaining.  If suitable smoking policies do not exist, ask for them to be instituted.
Relationship-Building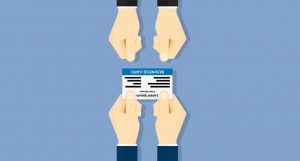 Valuable connections begin with a good first impression and well-honed social graces, or the ability to interact politely in business scenarios.  Finding out who you don't know is often just as important as who you do, and leveraging those relationships to build connections is an important skill to add to your arsenal.  Additionally, sometimes the most important aspect of communication is hearing what isn't said, so don't underestimate the importance of clear, appropriate body language.  Developing a strong partnership requires a foundation of mutual trust and respect, and good business etiquette will help open doors and keep them open.  Follow these tips to get started:
Don't sell. The purpose of networking and other relationship-building events is just that:  To meet people!  If someone seems particularly interested, offer them your contact information and promise to follow up the next day.
Curb your enthusiasm. Networking events are not the time to wax poetic about how awesome your company is.  Share as much as is asked for in the conversation.  You don't want to be the person who monopolizes the conversation.
Have your elevator pitch memorized. You are going to be asked what you do or what company you work for.  Whether you talk about your company or your role, have a one-liner ready that goes beyond just your title.  The same is true for entrepreneurs. Go beyond just saying the name of your company and add a little color by way of explanation as to what it is your company does.
Don't hover by the refreshments. This pertains to both the bar and food station if there is one.  Make some room for other people to partake in the drinks and nibbles.  You don't want folks to question if you have anything in your fridge at home.  Grab a drink, say hello to the person next to you, and move along.
Maintain eye contact. There is nothing worse than being in a conversation with someone and having them constantly scanning the room.  If you are keeping an eye out for someone then say so, otherwise, it will appear as if you're looking for someone more interesting to talk to and that's hardly the way to endear yourself to a new contact.
Break into a group politely. Do not approach a group and start speaking, not even to introduce yourself, as you have no idea what you might be interrupting.  Instead, step up, smile, and make eye contact with one or two people.  Assuming they are decent folks then at the appropriate time someone will introduce themselves and you can do the same.  If that does not happen after a couple of minutes then put it down to their lack of social graces, say excuse me, and walk away.  There is always someone else to talk to.
Business cards:

Invest in quality business cards. These are an extension of your profession and the company you represent.  It is only wise to present a business card with a well-thought-out layout, color scheme, and fonts.
Always have someone else proofread new business cards before ordering. It's embarrassing to hand out cards with incorrect details and costly to replace them.
Never leave home or the office without your business cards. There is nothing more unprofessional than having forgotten or run out of cards, plus it could lead to lost opportunities.
Never ask another person for their business card. You must 'give to get,' so initiate the exchange by offering your card to someone whose card you'd like to receive in return.
Don't hand your business card to everyone you meet at an event. Although the goal of networking is to connect with as many people as possible, you still need to identify qualified leads, referral sources or future employers.  Simply put, you need to be selective of who you are going to exchange cards with.
Social Media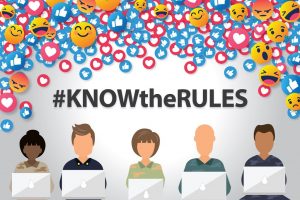 The speed with which the internet and social media change are mind-boggling, therefore it's hard to know just how conversations will take place online in the years to come.  One thing, however, remains constant:  People like to be treated with respect, care, and thoughtfulness online.  Don't make a mistake that will live in screenshot infamy and follow you for the rest of your professional life!  Read up on how to stay social media savvy:
Read the 'room.' Saying the right things at the right time makes a difference.  Grace, eloquence, and good conversation are what you want.  Apply humor, wit, and personality thoughtfully.  Appear like a polished pro by listening before you talk, otherwise, you'll be stuck trying to save face in a situation where it's already too late.  Other best practices include:

Research your audience
Determine the best time to post
Use the right image sizes
Use appropriate words and phrases

Ditch the bot when communicating directly with your audience. Social media automation is good but not when talking with real people.  People will no longer relate to your brand or worse, report your brand as spam.  Quality is always better than quantity.
Respond to humans, fast. Fifty-three percent of people asking a company a question on Twitter expect a response within an hour.  For a complaint, that number jumps to 72 percent.  If responding to messages is too time-consuming or falls outside your repertoire, assign those duties to team members.
Don't ignore a negative review, that can lead to bad PR. The best way to turn a digital frown upside down is to handle it right away.  Use this opportunity to show what you and your brand are really made of.
Be nice to your peers, no matter what. Bantering with competing brands on social can be entertaining and useful, and people watching can see how you move and groove with others in your field.  But if it gets ugly you waste precious time, look unattractive, and encourage people to leave, versus buy when trashing others.  If someone calls you out on social stay poised, stay nice, and don't go dark. Respond respectfully, taking the high road so everyone will see how well you behave.  Plus, your audience (and theirs) deserve to hear the whole story.  Be professional, respectful, and nice. Always. This will win you more fans, more likes, and more business.
Go easy on the hashtags. Hashtags are cool – they help people search for, and find, you and your brand.  If you go overboard, however, they just become noisy and distracting – and make you look desperate.  Use hashtags sparingly and wisely, so they'll have more meaning.
Don't mix business and pleasure. Use a tool to manage your business accounts, all in one place.  This keeps everything safe and separate.  A program such as Hootsuite allows you to create tabs for each social media account.  Think before you post – it's a lot easier than having to apologize to your audience – and boss.
Follow with a purpose. Following everyone and anyone will dilute your brand, not to mention saturate your feeds with irrelevant posts, which will tarnish your brand reputation.  The number of followers is not what matters most; it might say something about how aware people are of your brand, but context matters more.  Before following another page, ask yourself if they can help you and you help them? Yes? Then by all means, click 'follow'.
Give credit. Social media is a recycling bin of content.  Show and share a steady stream of great content so long as you give, versus take, credit for it.  Mention the creator's handle in a post, ask for their permission to share (and score polite points), or share it and make it obvious it's not yours.
Don't overshare. Oversharing means different things to different people and different industries, but a good rule of thumb for most businesses is not to post more than once per day, lest you risk getting unfollowed.  If for some reason you're going to change your post cadence, let people know.  According to Inc. Magazine, your activity should look like this:

Facebook:  1 post per day
Twitter:  15 Tweets per day
Pinterest:  11 Pins per day
LinkedIn:  1 post per day
Instagram:  1-2 posts per day

Go easy on tone. Bragging, complaining, retorting, or venting in high doses turns readers off.  You'll associate your brand with the negative.
Apply the Golden Rule. Act how you want others to act.  Want to be credited? Credit others.  Want to be treated politely?  Respond politely.  Want people to share insights, not promotions?  Share insights, not promotions.  You get the point.  Be the person (and brand) you want others to be.
Relate, don't sell. Humans on social media want to engage with other humans, not machines.  Refer to point #2.
Be interested, not interesting. When you try to be interesting, you make it about you.  When you show interest, you make it about them.  One learns little when focused on transmitting information versus receiving information, and it's absolutely the best way to connect with others.
The golden rule of social media is this:  If you don't plan to be actively engaged in the platform (see #10 above), it is better not to be there at all.  There is nothing more off-putting to a potential customer than a barren or outdated social media account!  Many businesses report significant benefits of having a bustling social media presence, but if you don't have the time to commit, hire a professional PR & Communications firm to get the job done for you!