Would you like to be more successful in reaching your goals? Are you wondering if public relations might help?
Maybe public awareness of and confidence in your company are not what you want them to be.
Perhaps you wonder if your marketing and communication investment is well managed.
You might have lifesaving health or safety information to share.
Or, your competitors may be gaining the upper hand.
Experienced and creative public relations counsel and support may be one of the ways to achieve more.
As a public relations and marketing firm, Wiser Strategies assists companies, government organizations, and non-profits in many ways. Many executives tend to think of marketing and advertising, but forget or have never really understood the role public relations (PR) could play in their success.
PR is how an organization manages relationships with the people it relies on for its success. These key audiences include employees, neighbors, customers, regulators, vendors, competitors, the media, and others.
That's why we have a range of strategies and tactics from which to choose.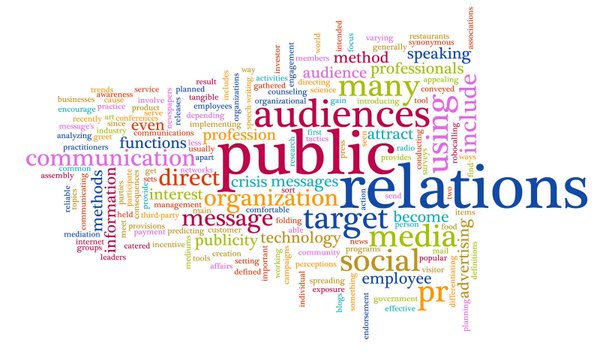 Public Relations Examples
We often share case studies to demonstrate how PR enhances business.
Here are a few examples:
We provided public relations support in Louisville for a statewide association as they conducted strategic planning. In addition to facilitating meetings, we conducted a communication audit, prepared a communication plan, and helped the organization update its branding and publications.
Our firm designed and managed opinion research in Louisville, Frankfort, and Lexington for a large international employer to find out more about what leaders believe a corporation's responsibility is to the community.
We advised a major university program outside Kentucky through a communication audit, recommendations on how to promote improvements in technology, and ways to make their website more engaging and user-friendly.
We helped a transportation company based in Central Kentucky with community relations, leadership development, crisis planning and response, and publicity for the launch of a new enterprise.
We've helped companies communicate with their employees, the media, and the community when faced with difficult decisions, such as facility closings, employment reductions, hazardous material management, and errors in judgment.
We guided financial institutions that were dealing with security and embezzlement incidents that threatened their reputations.
Public Relations Strategies and Tactics
The tools we use as professional communicators have changed a lot recently, thanks to the Internet. What hasn't changed is the basis for good communication: understanding your audience and communicating clearly through their preferred channels.
Wiser Strategies' team members have decades of experience in preparing and executing public relations plans that use research, media relations, direct contact, events, social media, and other communications to get messages out. Our younger professionals bring insightful perspectives into the interests and behaviors of those under 40.
And, we embrace new technologies that help us target audiences better and engage them.
Experience Makes a Difference
Our public relations team is a blend of seasoned professionals and young creatives. We value the wisdom that comes with age and expertise. We also value education, which is why we all have degrees in our chosen fields, and some of us have advanced degrees. Mix that in with youthful exuberance and you have a recipe for a PR firm that knows where to start, what questions to ask, and what its limits are. You also have a team with the energy and boldness to take a campaign to the next level.
PR Opportunities and Challenges
Would you like to get the good news out there to the people who matter to your company? Do you want to be prepared for what to say when faced with challenging situations?
If you're ready to achieve more, contact us to schedule an exploratory meeting. We can get to know each other and find out if we can help you use public relations to enhance your success.