My fondest NASCAR memory is of a race I never saw, a trip I never made, and a life that I helped enhance.
Sixteen years ago, while exploring publicity options for Rockcastle Hospital and Respiratory Care Center, I was digging for something interesting that the media might be interested in. A question I often ask is if there are interests or hobbies that employees, customers, or others associated with an organization have that might stand out.
In Rockcastle's case, it was the CEO who brought the story to me. A young resident of their respiratory care program was a huge NASCAR fan and dreamed of going to Charlotte for a race. Now that might not be such a huge dream for many people, but Jody had muscular dystrophy and relied on a ventilator for every breath he took.
That made the prospect of a 350-mile drive, all day event, and a long drive home something that most hospitals would never undertake for a resident dependent on mechanical ventilation. For most, the team of professionals needed to accompany the patient would be enough to dissuade them.
But Rockcastle Hospital and Respiratory Care Center is different. Their dedication to their patients gave me the opportunity to also do the nearly impossible: obtain special passes and accommodations for a small group with special needs on very short notice.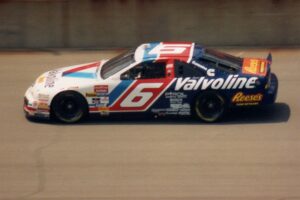 It just so happened that I had coordinated a media tour for Valvoline, a company very involved in racing at the time. Through that project and with the help of a fellow PRSA member, I'd corresponded with Humpy Wheeler, who was president and general manager of Charlotte Motor Speedway. Here was an opportunity in which my engagement with one client benefited another. I have found that to be the case in a number of situations.
After phone calls, emails, and lots of planning, we had tickets, special passes, and a bucket list trip scheduled. The adventure was a success and in the process, we illustrated how this long-term care facility really does stand out. It's an especially heartwarming memory since Jody passed away three years ago. His art, humor and kindness are missed by all those at the Rockcastle facility who loved him.
People often ask what we do as communication consultants. This project serves as a great example. We ask questions, probe and dig to find the heart of what an organization stands for. Then we find ways to communicate that to their audiences.
It's challenging, rewarding work. And in some cases it's given me memories that will last a lifetime and fulfillment beyond measure.