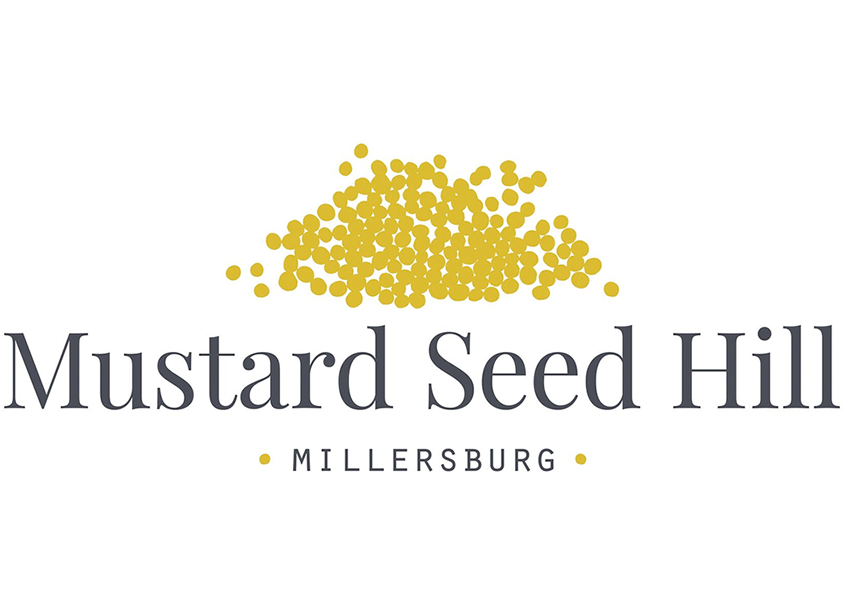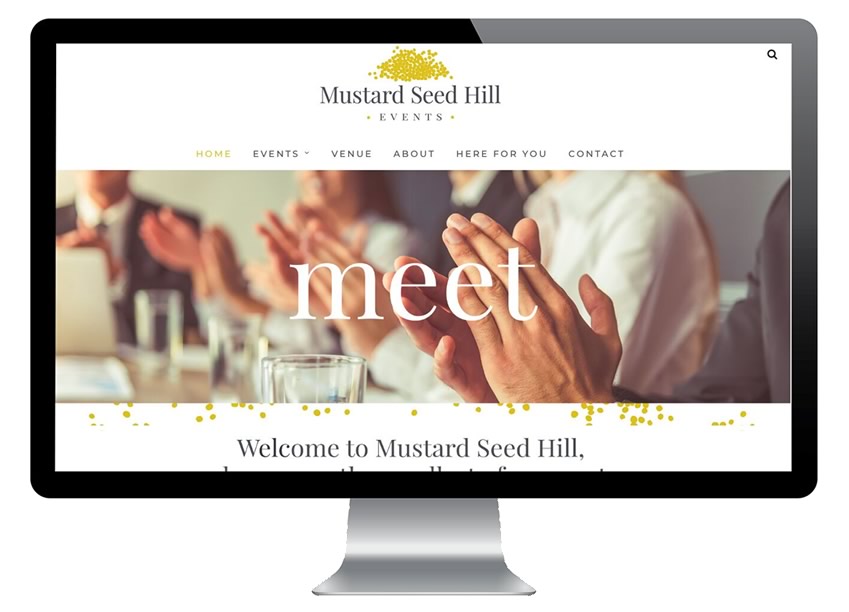 GOAL
To help the public embrace the renewed purpose for a beloved military school as an elegant place for life's most important moments.
APPROACH
The client's initial name concept, Mustard Seed, was paired with Hill to create the sense of a hopeful place on higher ground. We crafted a story to convey the property's history, beauty and opportunity. From that emerged a literal visual representation of seeds paired with a traditional yet approachable font.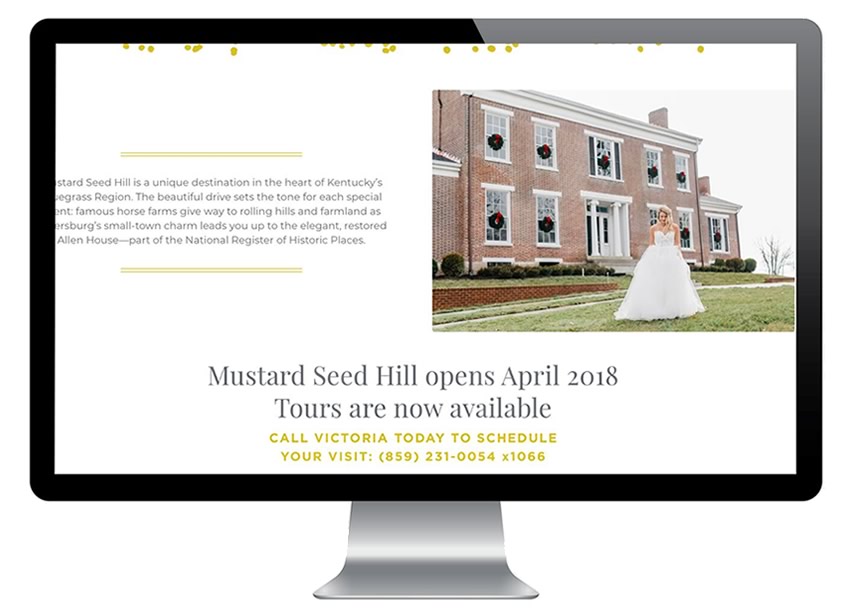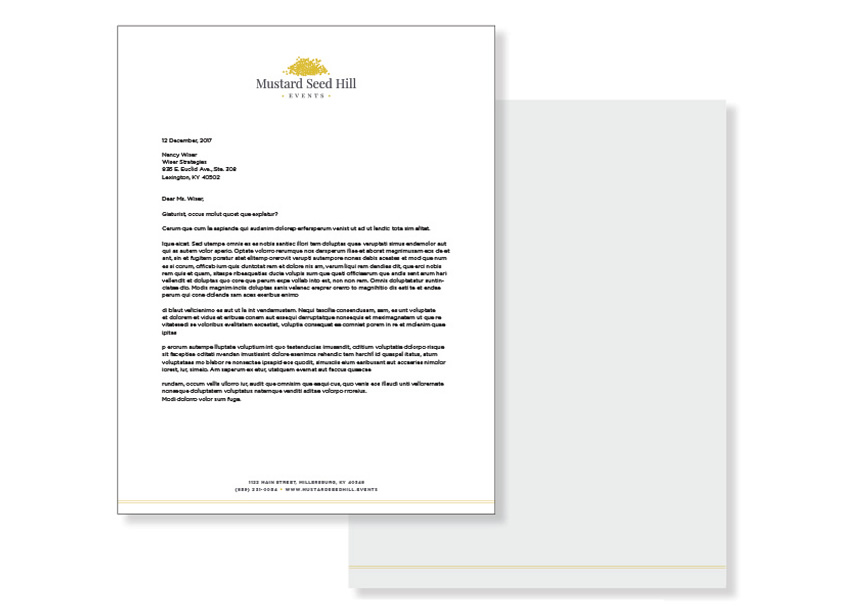 PRODUCT
The initial emphasis for Mustard Seed Hill, which also is home for a private school and sports programs, was on its event venue and the Allen House. Creative materials carry out the brand through clean, airy design, soft colors, beautiful photos, and warm, friendly voice.