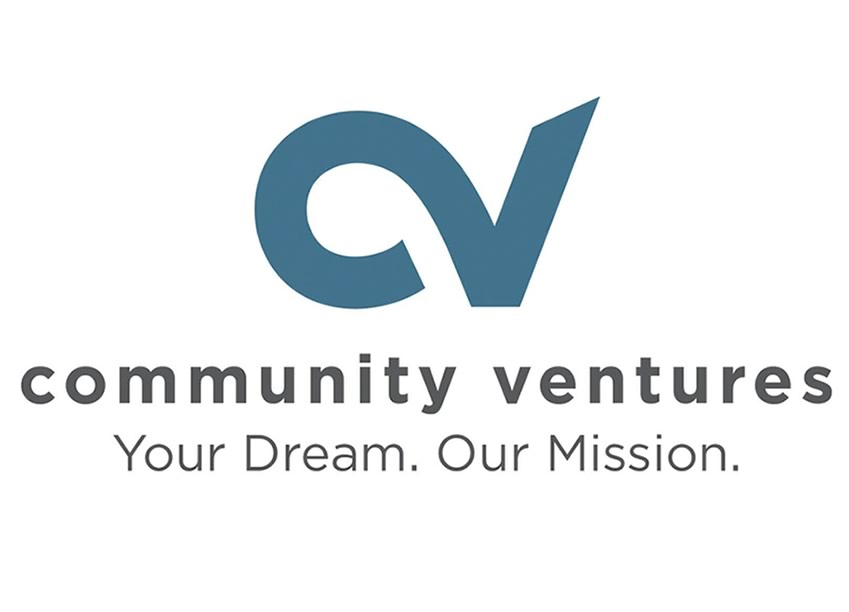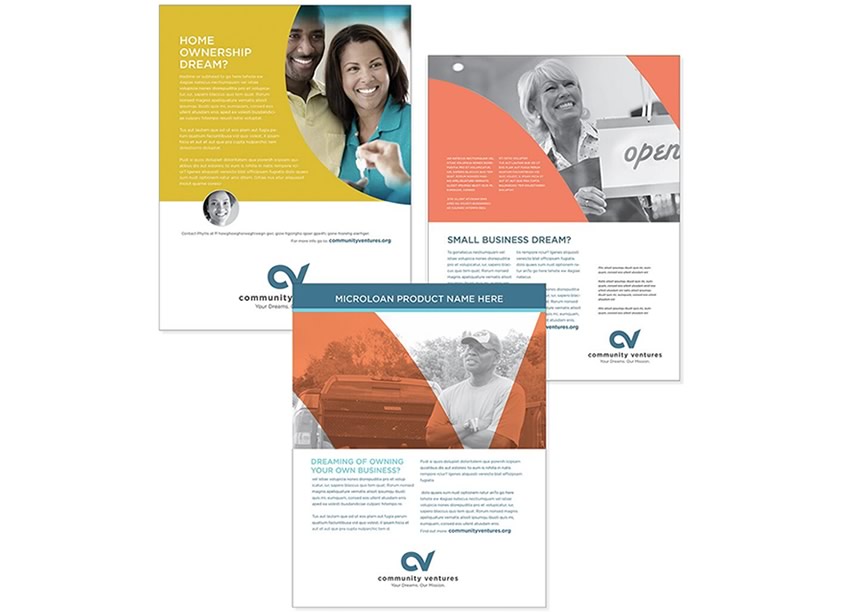 GOAL
Create a brand identity that is consistent with Community Ventures' mission and help people understand the various services it provides.
CREATIVE CONCEPT
A softer, optimistic use of the initials, cv. We provided the client with a new mission statement that made what they do more understandable.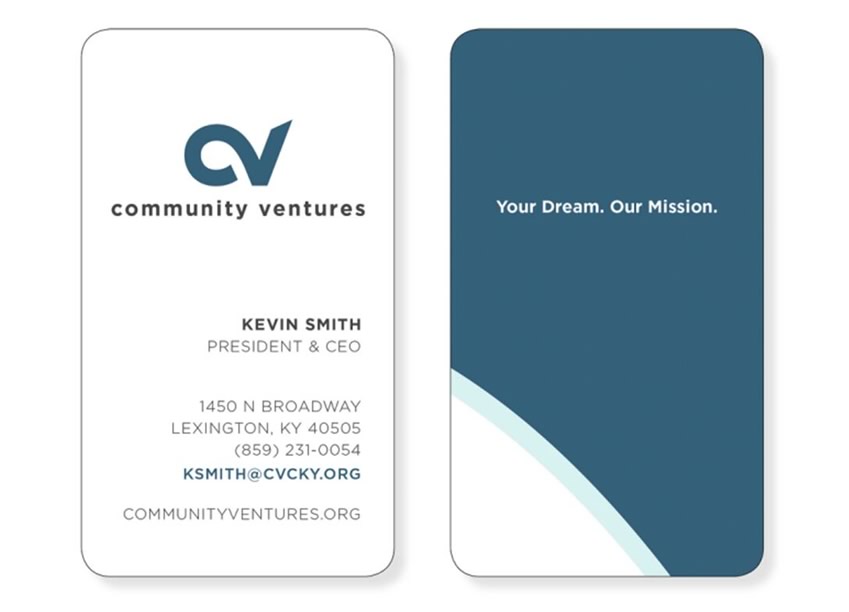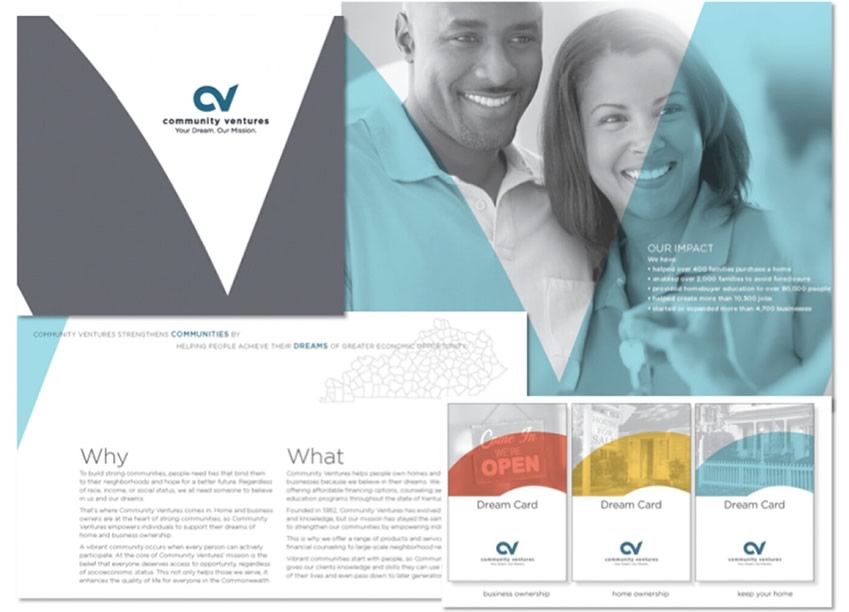 PRODUCT
A new brand identity including branding standards and guides for future implementation as well as applying to wide-ranging materials such as the website, annual report, dream guide, social media pages, signage, stationery, and more.