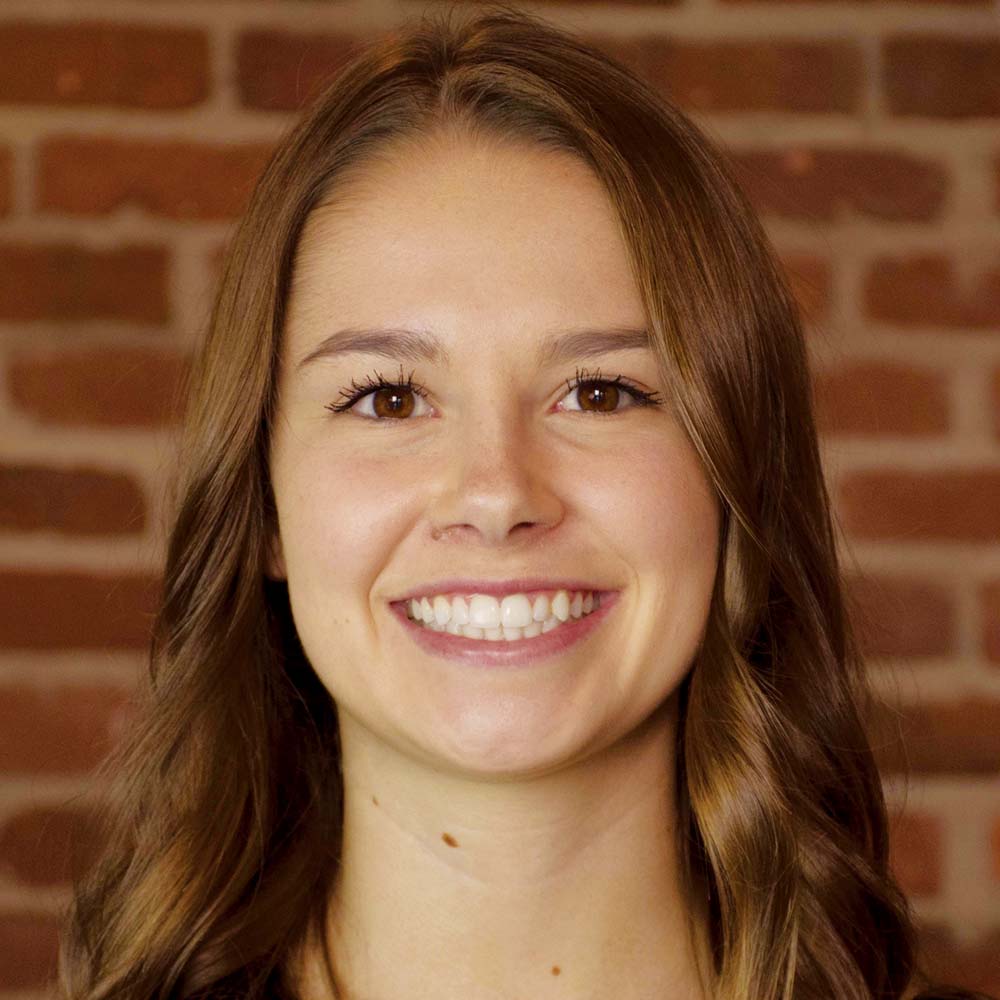 Allie Wasson
Analytics Services Specialist
allie@wiserstrategies.com
Allie Wasson is a junior at the University of Kentucky studying marketing with a minor in business analytics. She is from Tipp City, Ohio and has since made a home for herself in Lexington, Kentucky. After joining Wiser Strategies in late 2020, Allie has had the opportunity to broaden her experience in data analytics and understand the business administration side of a marketing firm. Allie is drawn to working with social media and is looking forward to developing in-house media for Wiser Strategies.
Before starting her position at Wiser Strategies, Allie started working for RippleMatch as a leadership development intern. Allie was selected from a pool of thousands of candidates to work closely with leaders of RippleMatch's Leadership Team. At Ripplematch, Allie had the opportunity to leverage various growth strategies on tools such as social media, email marketing, and peer networking. This internship gave her the confidence to grow her network and take on a leadership role.
Allie is involved in an analytics club through the University of Kentucky, that meets once a month to reach levels of their careers that they never deemed possible. Allie is also involved in the Chi Omega Lambda Alpha sorority, where she has been fortunate to volunteer with Make-A-Wish foundation and execute fundraisers raising money for various philanthropies.
As an accounting assistant for NCT Technologies Group, Allie performed ongoing training through PeachTree accounting software. With this, she entered one hundred plus invoices into the accounting software as well as matched one hundred plus invoices with packing receivers.
As a student at the University of Kentucky, Allie learned all things Tableau, JMP Pro 14, and Microsoft Excel with the help of her professors.
What do you admire most in other people?
Allie admires work ethic and women in leadership. She seeks out individuals who have a passion for what they do and a drive to complete it. Being a woman, Allie feels inspired by women who take on leadership roles within a company. She feels that the confidence and determination they exude can help her become a better leader.
What latest development in analytics has you the most excited?
In 2023, most businesses plan to have analysts working within their company practicing decision intelligence. In other words, this framework brings together complex systems of decision modeling and allows one to monitor and fix decision models to create an advanced outcome. This excites Allie given that her minor is in data analytics and this growth presents an opportunity to succeed in the competitive field. Allie is eager to see the innovation and intelligence of analytics grow.
When you're not working, what do you do for fun?
Outside of the workplace, Allie prefers to spend her time outdoors and she has recently been appreciating the Kentucky Arboretum with her roommates. When the weather doesn't permit, she enjoys relaxing with her friends while watching a good movie, Gone Girl is her current favorite.
What are you most proud of?
Something that Allie is most proud of in her most recent years is her ability to adapt and overcome work related situations despite the pandemic and the restrictions that have been put in place. Allie was able to complete one internship and begin another working fully online and networking with people via zoom. Through this time while Allie struggled with motivation, she learned a lot to promote career growth in her future.